When: Jan. 12
9 – 10:30 a.m.
Where: KCK Chamber, 727 Minnesota Ave.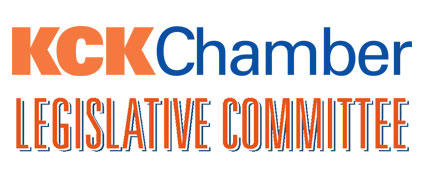 Please join us this Friday, Jan. 12, from 9 to 10:30 a.m., at the KCK Chamber (727 Minnesota Ave.), for the first Legislative Committee meeting of 2018. All members of the Chamber are encouraged to be a part of the committee, which supports a transparent legislative process to ensure a fair hearing of issues for the benefit of the business community and the citizens of the state.
This Friday's meeting is important, because the committee is going to lock in the items for the 2018 Legislative Agenda, therefore we'd like input from our Members.
If you have questions and/or would like to RSVP for the meeting, please e-mail Katelyn McInerney at katelyn@kckchamber.com.
Sincerely,
Mike Smallwood
President & CEO, Smallwood Lock Supply, Inc.
Chair, KCK Chamber Legislative Committee