For several months, Elnora Jefferson, a wonderful founder and leader of the Historic Northeast Midtown Association (HNMA), has been trying to find a way to get a building's roof tarped that HNMA had been given. HNMA is hoping to turn this building into a community center in the northeast area of KCK which the community currently does not have.
At our FIA August luncheon, owner Danny Boyle of Delta Innovative Services, said he would tarp their roof and when they are ready, replace the roof for them! This generosity is amazing and way beyond what Elnora and the HNMA group had hoped for!
Below are pictures of Delta Innovative Services tarping the roof a few weeks ago on a rainy day. Thank you so much to Danny Boyle, Danny Boyle Jr, Dan Doty and Nick Sweeney for making this happen! Your community spirit and generosity is amazing!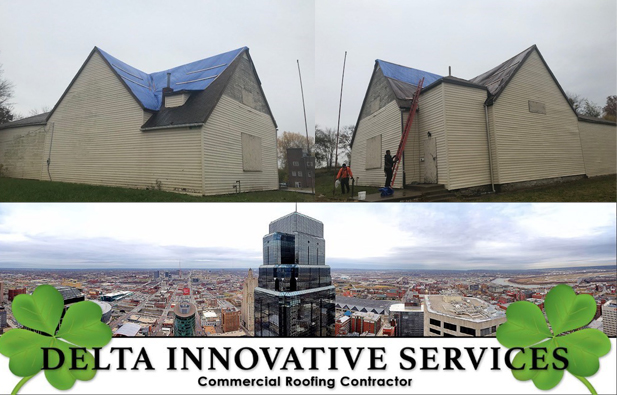 We give THANKS TO ALL of you at Delta!
Happy Thanksgiving to all of our members!