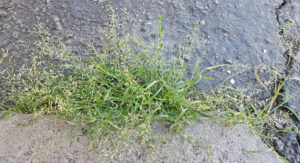 As an ongoing effort by the FIA to maintain the look of our district, we encourage you to report any weed and/or maintenance issues, so that they can be addressed.
This is also part of the Unified Government (UG) SOAR program related to property maintenance. Below, is a flyer highlighting some of the key areas of the program.


Here are some other common property maintenance issues:
• Overgrown grass and weeds
• Poor lighting
• Chipping paint
• Gravel without dust control
• Broken windows
• Broken or improper signage
• Damaged fences
• Sidewalks with weeds or trash
If you need to report any issues or have any questions, please feel free to contact Bill Behm, WYCO Code Enforcement Officer at wbehm@wycokck.org or Melissa Clark, FIA Executive Director at execdir@fiakck.org.
Thank you for your cooperation in keeping the FIA district clean and well maintained.