Weeds in Fairfax are pretty out of control right now. Be a Good Neighbor and please make sure you are maintaining your property. Click here to learn more about maintaining your property within the Fairfax district. If there is property not being maintained, please contact Melissa Clark.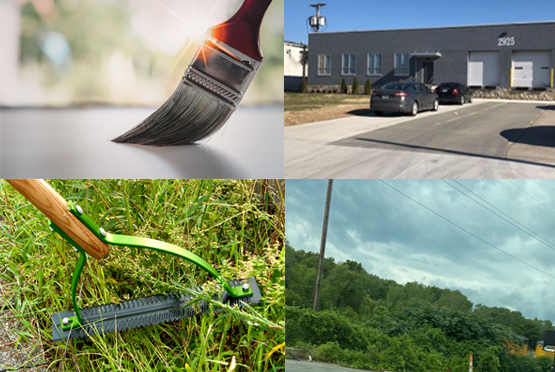 What are Your Maintenance Responsibilities?
All property owners are responsible for mowing or trimming in the right-of-way on their property. Roadside ditches should also be maintained, but vegetation may not be entirely removed or killed without approval from the Unified Government. For undeveloped or agricultural land, property owners only need to maintain the first 25ft from the road or curb edge.
Property owners who do not mow or maintain their right-of-way may be subject to fines.
Thank you again to everyone who mowed and trimmed their property in the right-of-way last year! Public Works looks forward to focusing more on what is important to all residents – street maintenance – through this change. If you have any questions or concerns, please feel free to contact the department at (913) 573-5400.
Click here for more information
---
Think Mobile
The Unified Government recently launched a mobile app, enabling you to easily report anything that needs to be addressed, such as weeds, potholes, etc. It's also indexed in a log, so that we can keep track of any repairs or issues.