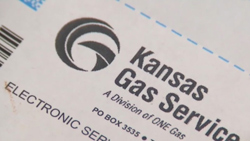 If you are a Kansas Gas Service customer and buy your gas directly from Kansas Gas Service, you are under their general sales service rates and have probably not yet seen a significant increase on your March gas bill.
Kansas Gas Services has provided this helpful guide to understand your bill and we encourage you to read it. On your March invoices "It is likely that customers will see the increased amount of gas used (MCF Billed) on their March bill, while the pass-through cost (Cost of Gas per MCF) that customers pay for natural gas will increase bills at a later time. We (Kansas Gas Service) are working with the Kansas Corporation Commission on how the February 2021 natural gas prices will ultimately impact customer bills and the timing. This process will likely take several months. We will continue to keep you updated as we work through this process."
Join the Discussion
3rd Party Gas Users
Virtual Discussion – Wed, 4/7/21, 9am-10am
If you are a large gas user and purchase your gas from a third party gas market, you more than likely have already seen an exorbitant increase in your bill. FIA is hosting a virtual meeting for these businesses to get together and discuss.
If you would like to participate in this virtual round table discussion about your gas bill or have any questions, contact Melissa Clark, Exec Dir of FIA.
FIA will be hosting a meeting for 3rd Party Gas Users to discuss what options are available in handling their exorbitant bills on Wed, 4/7/21 – 9am-10am