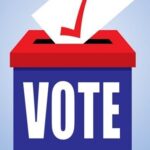 Every year half of the FIA Board member positions come up for election. Class A board members are elected on even years and Class B are elected on odd years. The board position is for a 2-year term. To view the bylaws, click here.
The FIA Board would like to recommend their slate as the Class B Board members for 2022 and 2023:
Rachel Chambers – ErgonArmor
Steve Dailey – Fairfax Drainage District
Jeremy Ash – BPU
Marty Quinn – Industrial Lumber
Dan Reardon – Reardon Pallet
Randy Stout – General Motors
You must be a Resident FIA Member to cast your vote. A Resident FIA member has a business or owns property in Fairfax.
If you would like to vote for the recommended slate or write in your own nomination, you can do so by filling out the form below. Deadline for casting your vote is 12/4/21 at 4PM.
You can also contact Melissa Clark at execdir@fiakck.org.

Nominee Form: