Address
4300 E. 70th St
Prairie Village, KS 66208
Description
CBIZ provides professional business services that can help you better manage your finances and employees.
CBIZ provides its clients with financial services including accounting, tax, financial advisory, government health care consulting, risk advisory, real estate consulting, and valuation services. Employee services include employee benefits consulting, property and casualty insurance, retirement plan consulting, payroll, life insurance, HR consulting, and executive recruitment.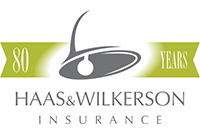 Address
4300 Shawnee Mission Pkwy.
Fairway, KS 66205
Description
Based in Kansas City, Haas & Wilkerson Insurance is an independently owned insurance brokerage that provides expert, full-service insurance to organizations throughout North America. Known for specialty and niche insurance products in the family entertainment industry, they also offer expertise in standard commercial and personal insurance. Their services include risk management, third-party claims administration, and loss-control.