FAIRFAX PROUD!
THE FAIRFAX FESTIVAL CELEBRATES OUR BUSINESSES, COMMUNITY AND RICH HISTORY
Scheduled for Thursday, October 4, 2018, 3:30-6:30pm (also mark you calendar for a rain date of Thurs, Oct 11 in case we have to use) the Fairfax Festival is a community event hosted by FIA in the historic Kaw Point Park, 1401 Fairfax Trafficway KC, KS 66115, in the Fairfax District. The festival includes Live Music,  Beer and Wine Garden, Raffle, Historic Boat Rides on the Kaw & Missouri River, a Lawn Game Tournament, Re-enactment of the Lewis and Clark expedition and B-25 Bomber History.  Attendance is expected to be 500.
Countdown to Festival
Lawn Game Tournament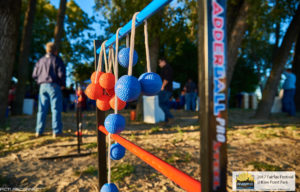 The lawn game tournament has teams consisting of 2 players each representing their business.  The teams compete at the bean bag toss, ladder golf game, lawn darts and washers.  Winning teams move up through brackets until the championship playoff. Central Solutions' team won the 2017 Fairfax Festival Lawn Game Tourney and they will proudly display the traveling FIA Tourney Trophy at their business as well as access to all bragging rights that go with this until the next tourney!  Sign-Up for the Lawn Game Tournament will be Sept 1-30.

Live Music
Chapter 5 will be providing our live music this year. Check out some of their tracks:

Chapter 5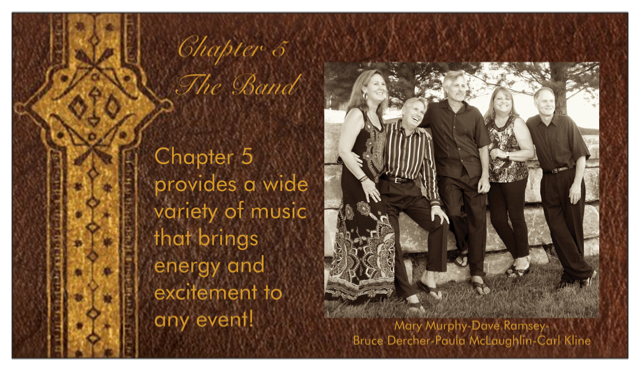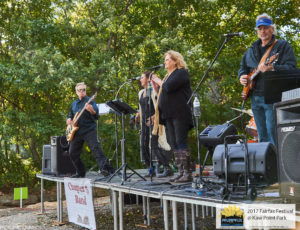 2018 Sponsorships Now Available!
Sign Up Now to Sponsor for 2018! Select a Sponsorship Ticket Package below >>
Company Platinum Tent, Commemorative Plaque and event / site promotion. 20 tickets
Company name on the Event Tent. Event & website promotion & 10 tickets
Company name on the Gold Banner, event & website promotion and 10 tickets
Company name on the Silver Banner, event & website promotion and 5 tickets
Company name on the Bronze Banner, event & website promotion and 1 ticket.
Special thanks to our 2018 Sponsors!
Click here
to view the sponsors from 2017.
Any other questions, please contact Melissa Clark, Executive Director of FIA at
execdir@fiakck.org
.