In celebration of our 100 year anniversary, we compiled some key highlights and milestone events in this dynamic timeline. Special thanks to our community of supporters and FIA businesses that continue to shape our district and make history in Kansas City.

1923: Birth of the Kansas City Industrial Company
The Fairfax Industrial District is a manufacturing area of Kansas City, Kansas, on the Goose Island river bend of the Missouri River. The US 69 Missouri River Bridge provides access to the district from Missouri's Platte County and Riverside community.
In late 1923, the Kansas City Industrial Land Company, a subsidiary of the Union Pacific Railroad, purchased nearly 1,300 acres of Missouri River bottom land and launched over $3.7 million of infrastructure improvements to create a modern industrial district.
1925: Massey-Harris
After Massey-Harris established a tractor-thresher plant and warehouse in the district in 1925, other farm implement companies followed. The Fairfax District was a prime location because of its easy access to transportation routes and the surrounding rural farm market.
1932: Sealright Packing Company
In 1932, Sealright Packing Company established a Fairfax plant to produce paper products, bottle caps, and food packaging. Sealright became a subsidiary of Oswego Falls-Sealright Co. Inc in 1917. In 1921, the company introduced the first milk container made entirely of paper. Trademarked as the Sealright Kone bottle, it was the true precursor of the modern assembly-line-produced paper milk carton.
Did you Know? In 1926, a Saturday Evening post ad changed the ice cream market overnight, with paper cartons being marketed to the home consumer.
As a result the company opened new plants, including the one in Fairfax. When it opened it had one assembly line producing 2.5 million milk bottle caps daily, with 30 employees working a nine-hour shift. Paper containers and cups for ice cream soon followed, providing jobs for approximately 200 employees during the Great Depression.
Ashley Elbl, production manager, joined Sealright in 1946 as chief chemist and built the plant's quality control program. Elbl was head basketball coach at Wyandotte High School from 1939-1942, winning the AA state basketball championship with his team in 1940-1941. Shortly after being placed in charge of the plant, the KCK city commissioners approved a 25-year lease allowing for the expansion of Sealright operations.
1936: Consolidated Products Company
Consolidated Products Company, from Illinois, planned to build a new plant in Fairfax in 1936. The company manufactured buttermilk products for poultry and hog feed. A location west of the Milk Products Marketing Company was selected, since it would supply buttermilk. Approximately two million pounds of buttermilk was expected be processed annually.
1936: Fruehauf Company
In 1936, Fruehauf Company, a major semi-trailer manufacturer, began construction on a factory in Fairfax. It would be the second largest plant of its type in the nation and would employ 400-500 people. During WWII, the Fruehauf Trailer Company expanded from 8-10 anti-aircraft searchlight carriers a day to 50 units daily by increasing the work force from 500 to 1,000 workers and expanding operations to 24 hours day. Trailers were sent to army camps throughout the nation to be equipped with giant searchlights for military use. In 1946 the company expanded with a new garage and warehouse. In 1947, Fruehauf Trailer was retooled to produce all-steel truck bodies. The new production line was expected to produce 5-10 bodies an hour and was expected to employee 350 people. Fruehauf Trailer relocated to Cleveland in 1949, and J. & L. Steel Barrel Company took over the Fruehauf site in Fairfax.

1936: Industry & Farming: Vita-Rich Company
Vita-Rich Company established the first alfalfa dehydrating plant in Fairfax in 1935. The next year they were acquired by W. J. Small Company, who expanded the plant's dehydrating operations. Small purchased the factory and machinery from Vita-Rich and quickly harvested 550 acres of alfalfa grown on Union Pacific land in Fairfax the first year. By the mid 1930s, Small had expanded his dehydrating operations all through the region making a higher profit with dried alfalfa than many were making with sun dried hay.
1938: Minneapolis-Moline Power Implement Co
In 1938, Minneapolis-Moline Power Implement Co, one of the largest farm implement manufactures in the country, acquired a site in Fairfax. The new facility was built one story high of buff brick in the most modern construction. It featured air-conditioning in its offices and showrooms. Opening was planned for Spring of 1939, with a workforce of 75 people.

1945: Owens-Corning
Sponsored by the Department of Defense, Lee Rubber and Tire was scheduled to open in 1945, to produce 1,000 truck tires a day. By the time Lee's rubber contract was cancelled due to the end of WWII, 60% of a steel structure had already been built. Owens-Corning took over the partially completed plant.
They began operations in 1946 and employed 250 people in the manufacturing of fiberglass insulation for building equipment, industrial and transportation insulation, and sound control products. More than 10,000 public officials, their families, architects, engineers, and those connected to the distribution and sale of their products were invited to participate in open house plant tours in June of 1953.
1949 Sunshine Biscuit opens in the Fairfax District
In 1949, Sunshine Biscuit Bakery was opened in the Fairfax District and became the world's largest bakery.
1987: General Motors Fairfax Assembly Plant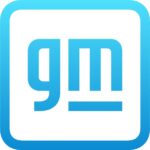 The original Fairfax plant ceased production in May 1987, and production was moved to Fairfax II. Fairfax II is located on the former Fairfax airport in a $1 billion project. The new GM plant began production with the 1988 model Pontiac Grand Prix.
2022: Historical Video
In celebration of the 100th anniversary of Fairfax, this historical video was created.
Thank you to Union Pacific and Humanities Kansas for sponsoring the creation of this video.


"Funding for this program is provided by Humanities Kansas, a nonprofit cultural organization connecting communities with history, traditions, and ideas to strengthen civic life." – Humanities Kansas