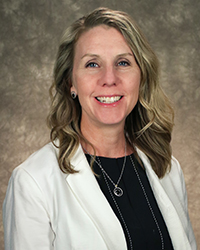 Speaker: Michelle Lane, Sr. Director Corporate & Community Wellness, North Kansas City Hospital. Michelle has over 20 years' experience in nursing, psychology, and wellness. She is able to combine her love of health and education to help people achieve their goals and attain good health and happiness.
Topic: Presentation on "Complaining about Complaining"
Sponsor and Location: CBIZ / 700 West 47th Street, suite 1100, Kansas City, MO 64112. This is a great opportunity to network over cocktails and a view of the Plaza Lights from the top floor of CBIZ.
RSVP for luncheons: Click here to register. If you are pre-paid or have questions, please contact Rachel Chambers at rchambers@fiakck.org