FIA has 9 luncheons per year. These luncheons typically fall on the second Thursday of the month except July and December where we do not have a luncheon and October where we have the Fairfax Festival instead of a luncheon.

Luncheons are usually held at a business in the Fairfax District. We have a variety of speakers, all of whom are industry leaders within the greater Kansas City area, covering a broad mix of topics. Attendance averages 80 at each luncheon.
Some speaker highlights included:
Sly James, Mayor of KC, MO
David Alvey, WyCo/KCK Mayor
Mark Dupree, Wyandotte County District Attorney
Major Rance Quinn, KCKPD
Joe Lieberman, Speaker, Life Coach and Author
Danica Rome, Wyandotte Economic Development & Keely Schneider, Workforce Partnership
Larry Diehl, Kansas City Historian
Melissa Clark, Fairfax Master Plan
Dan Desko, B25 Bomber History Project
Kevin Yoder, Congressman
Nate Bukaty, Sports Commentator
If you are not a member and would like to check out the FIA,
please join us!
 Guests are allowed
to attend 3 luncheons before joining
.
Luncheon Videos
Playlist with videos from the luncheons.

Calendar of luncheons: Below, you will find the calendar for luncheons.
Nov
13
Wed
2019
November, 2019 Luncheon

@ General Motors
Nov 13 @ 11:15 am – 1:00 pm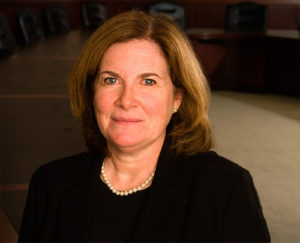 *different day than usual, on Wed, 11/13/19, please note
Speaker: Esther George, President and CEO of the Federal Reserve Bank of Kansas City
Sponsor: Delta Innovative Services
Location: GM Fairfax Assembly Plant, 3201 Fairfax Trfwy, KCK 66115
RSVP for luncheons: Click here to register.
If you are pre-paid or have questions, please contact Rachel Chambers at rchambers@fiakck.org
Jan
9
Thu
2020
January, 2020 Luncheon

@ TBD
Jan 9 @ 11:15 am – 1:00 pm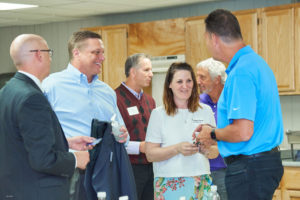 Speaker: TBD
Topic: TBD
Sponsor and Location: TBD
Location: TBD
RSVP for luncheons: Click here to register.
If you are pre-paid or have questions, please contact Rachel Chambers at rchambers@fiakck.org