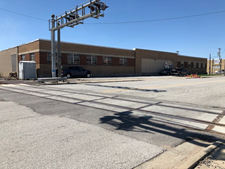 Railroad crossings repair and maintenance responsibilities are shared between the Union Pacific and Unified Government. The Unified Government has committed $300,000 towards repairs on railroad crossings in Fairfax for 2019 and 2020. We are in discussion with the Union Pacific on what their commitment will be and will update you as we get more information.
The 2 crossings scheduled for New Mill and Overlay this week has been rescheduled for 6/15 or 6/15 due to weather.
Please review our 2019 Fairfax Railroad Crossings Maintenance Report that FIA has put together listing every crossing in Fairfax, repair needs and priority.

railroad_6-4-19