FIA is supporting the KCKPD Honor Campaign. Deadline to donate is Friday, March 30, 2018. FIA'S GOAL IS TO RAISE $10,000. We have already received $3,000 in donations! We are almost 1/3 of the way there already! $10,000 would pay for one of the 3 Tribute stones.
Please let us know if you would like to contribute to this campaign by this Friday, March 30 by emailing FIA Executive Director, Melissa Clark, at execdir@fiakck.org
FIA will send you an invoice. It's as simple as that.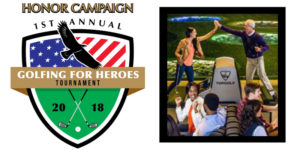 Those donating will also be able to participate in the "Golfing for Heroes" at Top Golf in Overland Park, April 22, 4-8pm. Click here to learn more about this event.
THANK YOU FOR YOUR SPONSORSHIP!
INDUSTRIAL LUMBER
KC ABRASIVE COMPANY
REARDON PALLET
SURFACE FINISHING COMPANY
They Gave All…Will You Give Some?
The Honor campaign is raising funding to place 3 Tribute Stone monuments for our KCKPD fallen heroes: Detective Brad Lancaster, Captain Robert "Dave" Melton and 18 Heroes killed in the line of duty prior to 2016 in front of City Hall.
Each of the TributeStones cost $10,000 to build, create the audio media, and install.
Message from Chief Ziegler