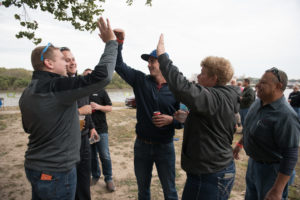 WE NEED YOUR HELP! Do you have some people at your business that can help us out? We need volunteers for set up and tear down at the festival. Shifts needed include from 9AM to 12PM for the setup and 6:30PM to 8:30PM for the tear down. We need 12 volunteers for each shift.
Volunteers will receive an admission and raffle ticket to the festival. Diane Smith will be in touch with you regarding more details a week before the event.  If you need to reach Diane, please email her at dsmith@cbcfamily.com.  Thank you for volunteering!
Simply fill out the form below and indicate your preference for your shift.