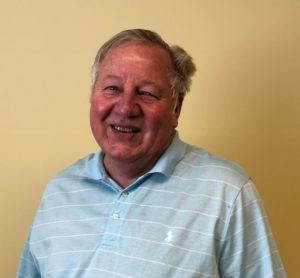 The November luncheon will take place on November 8, 2018. Featuring guest speaker, Larry Diehl, he will share the history of the railroads and how it shaped the Kansas City area.
As a retired architect, Larry started his architectural career with Hewitt & Royer Architects, where he performed all aspects of healthcare design and development across the country. In 1979, he started an architectural business with four partners, designing hospitals, nursing homes, clinics, medical offices and every imaginable remodeling and expansion project. This included KU Medical Center, Baptist Medical, Research Medical Center, St. Luke's Hospital and the VA in Kansas City.
Throughout his life, he always enjoyed American History, including his deep interest in Kansas City, the West Bottoms and the evolution of the railroad system and meat packing industry.
Don't miss out on this opportunity for this final luncheon of the year. Held at Blue Hat Crane, the deadline for registration is Friday, Nov. 2nd and the luncheon fee is $25. Click here to register >>
If you are pre-paid or have questions, please contact Rachel Chambers at Rachel.Chambers@ergon.com