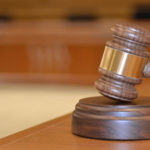 Each year, half of the FIA board member positions are up for election. We alternate between Class A and Class B members to handle this process. The FIA Board would like to recommend the following slate for the Class A 2019 Board Members:
Rachel Chambers – ErgonArmor
Steve Dailey – Fairfax Drainage District
Carlos Quijas – BPU
Marty Quinn – Industrial Lumber
Dan Reardon – Reardon Pallet
Judy Timmerman – General Motors
Only current FIA members that have businesses in the Fairfax District (Resident Members) can cast a vote. There is only one vote per business.
Please let us know if you approve the slate recommended or would like to nominate someone else.
The deadline is 11am Mon, 11/5/2018 and you can respond by clicking here or filling out the form below.
Thank you!
FIA
Do You Approve the Slate?