Keeping You Informed
Following are updates and information FIA would like to share with our business community. If FIA can be of service to you during this time of crisis, please let us know.
UPDATE: 6/27/2020
New Public Health Order Requires Wyandotte County Residents to Wear Masks in Public. The move is in response to sustained increase in new COVID-19 cases in Wyandotte County. This order goes into effect on 6/30/2020 at 5PM. Here are the supporting documents:
Official order:

Press Release:

UPDATE: 5/19/2020


ReStart WyCo Committee meets this afternoon, May 19, to discuss moving from the Red Zone to the Yellow Zone.
You can access the Business comment page on our UG website HERE where there is a place to write in your questions. The UG is cognizant that there could be some possible ways to allow opening a business that may require some change or altering of our Planning and Zoning requirements. Melissa Sieben and Gunnar Hand, our new P and Z Director will look at any proposals from our businesses to see if we can adapt any of our rules during this crisis. They will also be answered by the UG Economic Development staff.
Anyone can also call 3-1-1 and leave their suggestions or questions.

Safe Return to Work Guidance prepared by the Greater KC Chamber, KCADC, and the Civic Council.
Here are the links from Kevin R. Corlew, Office of Congressional and Intergovernmental Affairs.
For your reference, the U.S. Department of Labor has a comprehensive website. The labor department has published a Coronavirus Resource page containing all relevant COVID-19 guidance, frequently asked questions, and press releases. You may also obtain agency-specific COVID-19 information through the following links:
• Employment and Training Administration – This website outlines the unemployment insurance resources available through the Coronavirus Aid, Relief, and Economic Security (CARES) Act. It also describes the process for filing an unemployment insurance claim in the state where you worked.
• Occupational Safety and Health Administration – The OSHA website offers a variety of resources (alerts, interim enforcement guidance, control and prevention, etc.) designed to protect American workers from COVID-19.
• Wage and Hour Division – The WHD website provides fact sheets, posters, and frequently asked questions on implementing new Paid Sick Leave and Expanded Family Medical Leave.
==========================
Small business federal disaster loan available for Kansas
(3/24/2020) Governor Laura Kelly announced Saturday the U.S. Small Business Administration approved her request to make loans of up to $2 million available to small businesses disrupted by coronavirus.
The disaster declaration extends to all 105 Kansas counties, making low-interest federal disaster loans for working capital available for Kansas small businesses suffering substantial economic injury.
"The COVID-19 outbreak and the uncertainty around its spread has had, and continues to have, a significant impact on Kansas businesses," said Kelly, "I'm grateful for the combined efforts of businesses, the Department of Commerce and the Kansas Division of Emergency Management to quickly pull together the data that made it possible for Kansas to receive this designation and begin getting support to the small Kansas businesses that need it during this emergency situation."
SBA loans may be used to pay fixed debts, payroll, accounts payable and other bills because of the disaster's impact. "SBA's disaster loans are a powerful tool to help our state's small businesses weather this temporary storm," Secretary of Commerce David Toland said. "The Department of Commerce is grateful for the SBA's quick action to make these resources available and for their commitment to keeping Kansas businesses strong."
For more information, CLICK HERE >>
---
Giving the Basics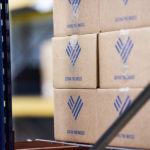 Our friends at Giving the Basics are in desperate need for donations to help take care of all of the immediate needs in KC, KS caused by COVID-19.
Please consider donating now and share with your employees. You can do a cash donation online and Giving the Basics can purchase 3x the amount of product then we can at normal retail prices.
---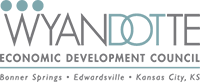 Business Impact of COVID-19 in Wyandotte County
Wyandotte County Business Community,
No one – your organization or ours – is escaping the wrath of COVID-19. Therefore, we should all have our voice heard as decision makers try and address the economic implications of this.
Therefore, as part of a national effort to determine the business and worker impacts of COVID-19, we encourage you to use the link below to respond to the survey on behalf of the Wyandotte Economic Development Council. The survey was developed by Business Retention Expansion BR|E COVID-19 Emergency Response Network for local economic developers to use to survey their clients. It is being deployed across the country now.
We are all in this together. Help make a difference. Let's make decision makers aware of what is happening to your businesses.
Speak up, take the survey now! Since time is of the essence to collect the data, the survey will end at midnight on March 27.
---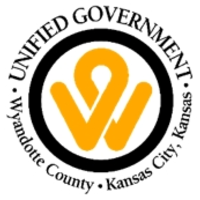 The Unified Government is continually updating information relating to COVID19. Please use their website as a resource UG Website. There are several frequently asked questions with answers that you might find useful. Learn more >>
---

FIA member Preferred Physical Therapy wants to let Fairfax businesses know that they are open and will continue to see patients as usual. They will also have E-visits for established patients.
---
Another FIA member, Kansas Manufacturing Solutions also has updates available on their site.