On July 3rd at approximately 2:30 AM, two catalytic converters were stolen from work vehicles at a business in Fairfax. Security cameras captured a very clear picture of the suspect and suspect's vehicle.
It's currently being investigated by KCKPD. There is also speculation that the same person was responsible for a theft of a golf cart at the same business several weeks ago.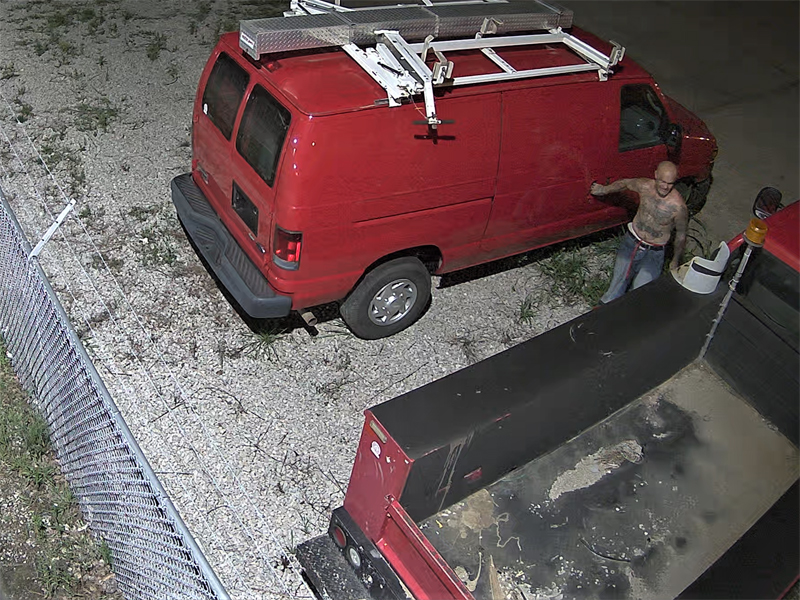 Please look at the person and vehicle in this picture and let us know if you recognize either or see this person or vehicle in the district, please call 911 immediately! This is just another reminder to be aware of your surroundings and report any suspicious activity by calling the authorities.
Please also let FIA Executive Director, Melissa Clark, know so that we can let others be aware including our Fairfax Patrol Officer Sachen.