Help Bring Fairfax's History to Life!
Fairfax has a long, colorful history that's begging to be told. But, we need your help to bring the story to the people of Kansas City, Kansas and beyond!
As a part of the 100th anniversary celebration, the Wyandotte County Museum will be showcasing a special 100th Anniversary Fairfax exhibit that will run from July 5 – Sept. 24. 
The museum is looking for objects, photos and artifacts with direct connections to Fairfax and the people who worked there from its beginning to the present. Things that tell stories about people, companies, products, and more.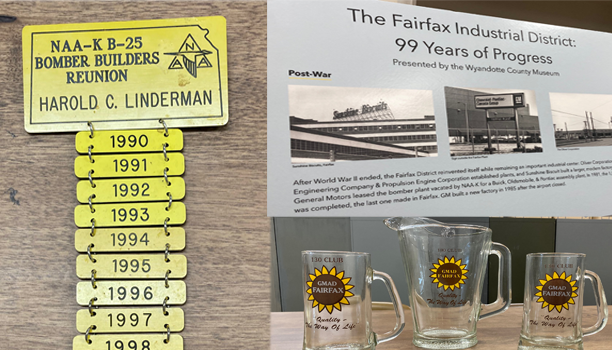 What are we looking for? Anything on the list below or things you think would be of interest to museum visitors or people watching a film about Fairfax.
photographs
videos
uniforms
ID cards
service awards
tools
product packages
company newsletters
club and union materials
commentative items
marketing materials
advertising signage
old equipment
If you have objects of interest, you can either donate them to the museum or loan them for the exhibit. For questions or to learn more contact the museum at 913-573-5002 or wycomuseum@wycokck.org. The Wyandotte County Museum is located at 631 N. 126th St., Bonner Springs, Kan.
The deadline for accepting donations at the museum is May 31st.
These items might be used by the Fairfax Industrial Association in a video and possible book that is being produced to celebrate the 100th Anniversary as well.