Fairfax Wins Big at Monarchs Game
Fairfax Family Night Breaks Group Sales Record

Thank you to everyone who supported and came out to the Fairfax Family Night with the Monarchs. We had 519 tickets purchased for our event and now Fairfax holds the record for largest group sales purchased in a single night! Way to go!
 
That wasn't the only highlight of the evening! Steve Dailey, with Fairfax Drainage District, showed off his pitching skills by throwing out the first pitch of the night, with Andy Dailey, his son, catching the ball. It only makes sense for Steve to hand the ball off to Andy, as Steve will be retiring towards the end of this year and Andy will be taking over Steve's position running the Fairfax Drainage District.
 
On Thursday night, we enjoyed the trivia and fun facts on the big screen as well as our first glimpse at our video Celebrating 100 Years of Fairfax! As well as the GM cars out front and the multiple signs around the stadium. 
 
Here are some photos from this special night.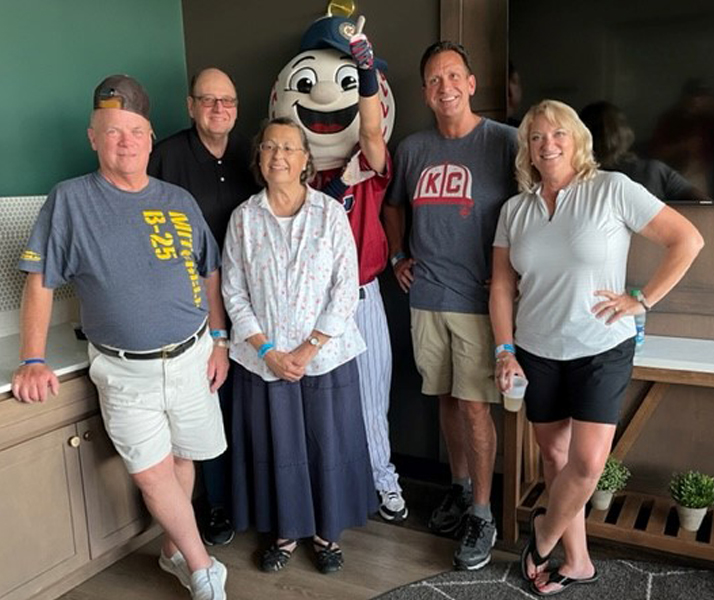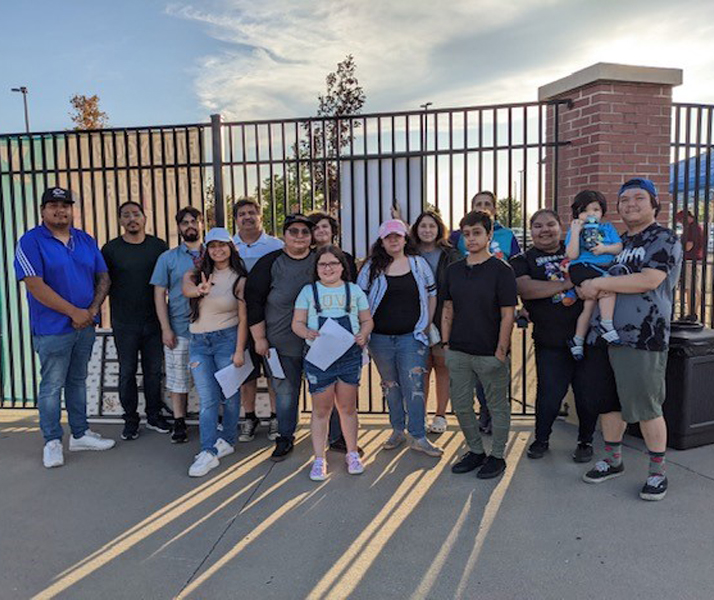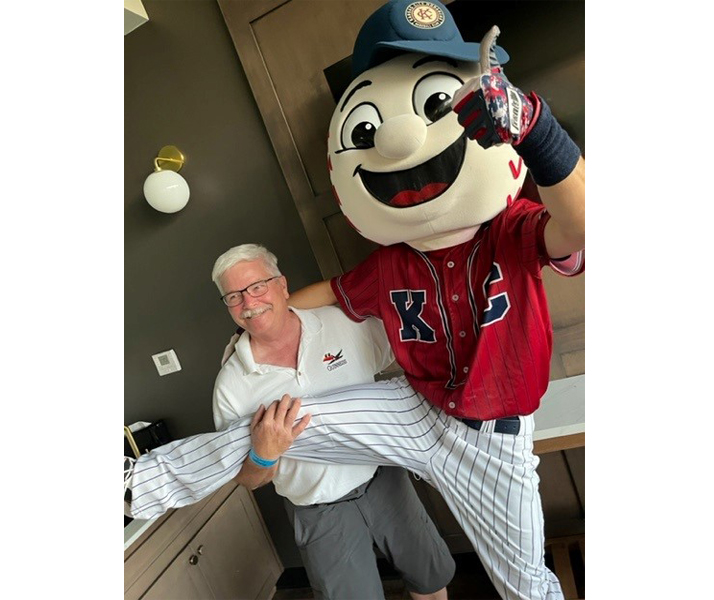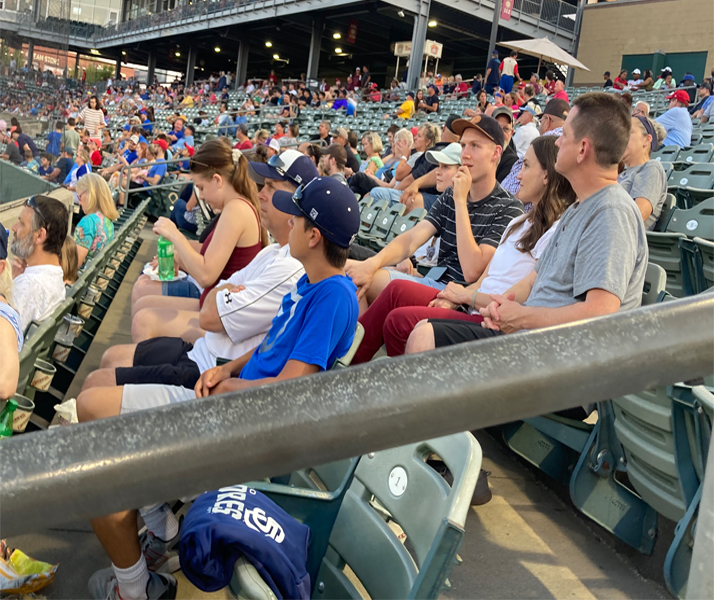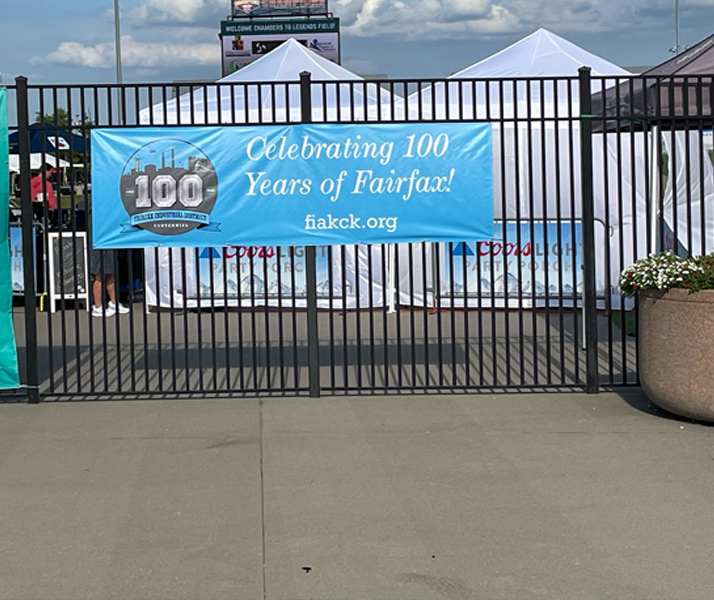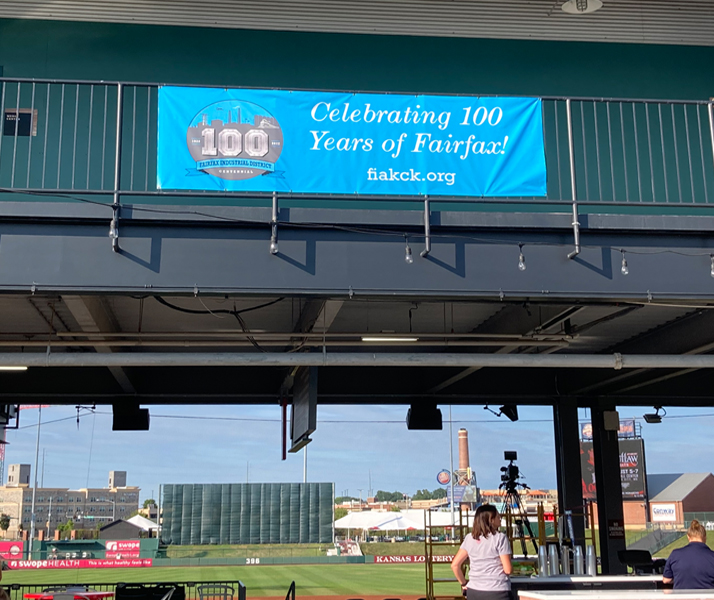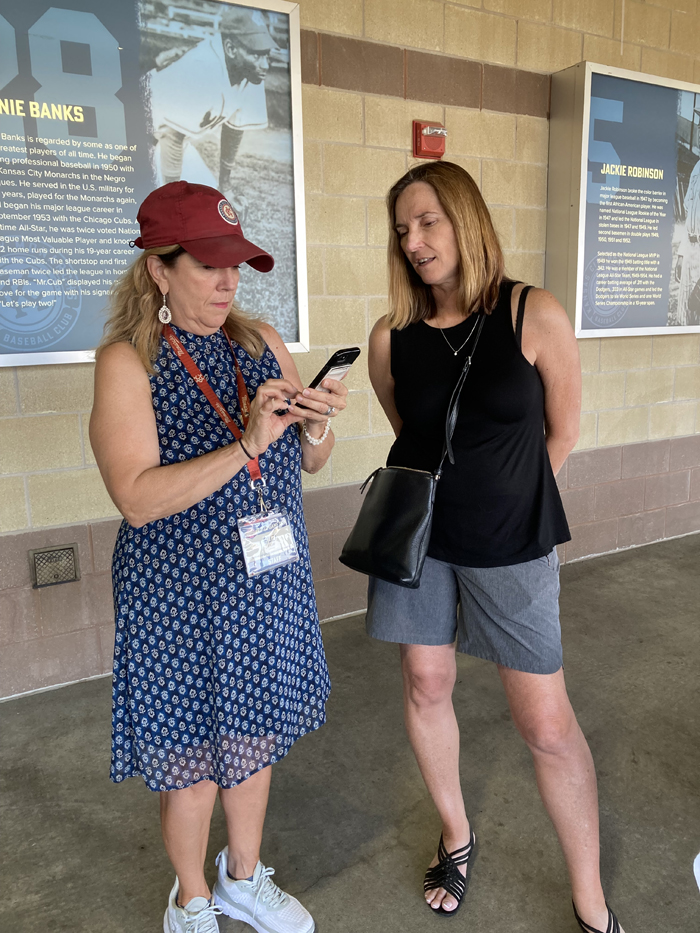 Irene Garcia of CE Distribution and her family attending the game