When:
August 10, 2023 @ 11:15 am – 12:30 pm
2023-08-10T11:15:00-05:00
2023-08-10T12:30:00-05:00
Where:
BPU
540 Minnesota Ave
Kansas City, KS 66101
USA

Join us on August 10th for our FIA Luncheon with Congressman Jake LaTurner. More details coming soon.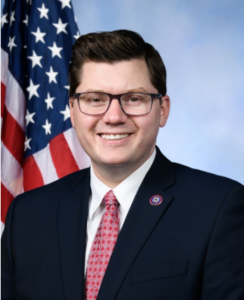 Date/Time: Thurs, 8/10/23 from 11:15am-12:30pm
Location: BPU / 540 Minnesota Ave., Kansas City, KS 66101
Luncheon Fee: $35 / Deadline to register was 8/7/23 at 3PM
Luncheon sponsor: Kansas Manufacturing Solutions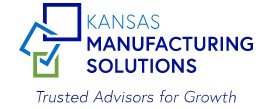 Meet Congressman Jake LaTurner:
Congressman Jake LaTurner proudly represents Kansas' 2nd District in the House of Representatives in his first term in office.
Congressman LaTurner is steadfast in his commitment to honoring his Contract with Kansas:
• Co-sponsoring a constitutional amendment that imposes term limits on Members of Congress.
• Fighting to secure our borders and protect our country.
• Balancing our budget, opposing tax increases, and bringing fiscal responsibility to Washington.
• Fighting for work requirements for welfare recipients.
• Standing, without apology for the sanctity of human life, protecting our sacred rights of religious liberty, safeguarding the right to keep and bear arms.
• Protecting our incredible farmers and ranchers by fighting for the interests of Kansas agriculture.
• Living and raising his family in the great state of Kansas.
Congressman Jake LaTurner is a 6th-generation Kansan who was born and raised in Galena. Jake's conservative values are shaped by his faith in God, devotion to family, and love of country. Jake and his wife, Suzanne, have four children: Ava, Joe, Maggie, and Gus.
Jake is a proud graduate of Pittsburg State University. During his time in college, he worked as a District Representative for former Congresswoman Lynn Jenkins. Following graduation, Jake went on to work for Watco, one of America's top short-line rail companies. In that position, he learned the importance of putting the customer first.
Prior to serving in Congress, LaTurner served the people of Southeast Kansas in the State Senate from 2013-2017. As a State Senator, Jake helped pass welfare-to-work reform in Kansas. He also worked alongside the Kansas Farm Bureau to protect Kansas families and farmers by authoring and passing a lid on property tax increases.
Following his time as a State Senator, Jake proudly served as the 40th Kansas State Treasurer and was the youngest statewide elected official in America. During his tenure, he returned more than $45 million in money and valuables to Kansas taxpayers.
Should you have any questions, please contact Rachel Chambers at rchambers@fiakck.org
Special thanks to Kansas Manufacturing Solutions for sponsoring this luncheon.