The weather forecast looks great for the festival! Please remember to bring (1) your ticket or receipt if you purchased tickets on-line, (2) id and (3) lawn chairs.
The famous Peter May's House of Kielbasa will be grilling up burgers and kielbasas! The funnel cake truck will be frying up the yummiest funnel cakes fresh and hot!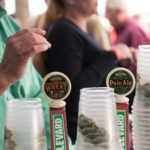 The beer and wine garden will be ready to serve! The raffle prizes are awesome! You can still buy some additional raffle tickets online to increase your chances of winning at fiakck.org!
The lawn game tourney is booked and ready for fun! Who is going to be the 2017 champion?
Chapter 5 Band is ready to entertain with some fun music you will be singing along to!

Healthy Rivers is ready for historical boat tours….if you haven't already booked your boat tour, there are still some seats available…you can book online at fiakck.org. If you haven't taken this boat tour, you don't want to miss out!
Buy Tickets Now!
Multiple time slots available.
3 for $5 or 7 for $10
Each item has a retail value of $100 or more.
The Lewis & Clark group will be there to provide a historical reenactment of camping at Kaw Point Park during their expedition!
The B-25 Bomber History Project group will be there to fill you in on the history of the B-25 Bomber being built in Fairfax during World War II!
A photo booth will be available for you to take fun photos and share with friends!
And each attendee will receive a special commemorative poster you will want to hold on to!
Look forward to seeing you there! More info, please go to fiakck.org

FIA also has its own new Facebook Page! Please like us on Fairfax Industrial Association!
THANK YOU TO OUR FESTIVAL SPONSORS!
THIS EVENT WOULD NOT BE POSSIBLE WITHOUT THEIR SUPPORT!