The weather forecast looks great for the festival! Please remember to bring (1) your ticket or receipt if you purchased tickets on-line, (2) id and (3) lawn chairs.
The famous Peter May's House of Kielbasa will be grilling up burgers and kielbasas! The funnel cake truck will be frying up the yummiest funnel cakes fresh and hot!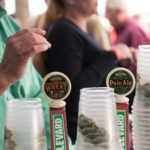 The beer and wine garden will be ready to serve! The raffle prizes are awesome! You can still buy some additional raffle tickets online to increase your chances of winning at fiakck.org!
The lawn game tourney is booked and ready for fun! Who is going to be the 2017 champion?
Chapter 5 Band is ready to entertain with some fun music you will be singing along to!

Healthy Rivers is ready for historical boat tours….if you haven't already booked your boat tour, there are still some seats available…you can book online at fiakck.org. If you haven't taken this boat tour, you don't want to miss out!
Buy Tickets Now!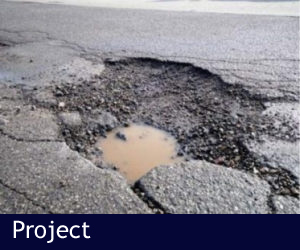 Streets, Sidewalks, Curbing & medians

Kindleberger/McCormick Rd / Study on flooding issue

Monument Entrance Signage for 4 Fairfax entrances.

Landscaping / Fencing / Codes - Develop education & enforcement plan that is business friendly.

603 Sunshine vacant building

Codes - Open property, who owns - city, UP or FDD?

Codes - International Paper 530 Sunshine Rd

Codes - Shostack/Flying J Property Kindlerberger & 7th St

Lighting: Study on all Fairfax lighting.

Police night patrol make list of lights night working.

FDD Drainage Issues / Fairfax Tfwy south of FDD flooding during rain.

Harvester Rd - no sewers

Replace aging corrugated metal pipe sewers.

Railroad Crossings:

Crossing #: 814983G - Sunshine Rd, east of 7th St.

Crossing #: 814992F - Kindleberger Rd., west of 7th St.

Crossing #: 814982A - Sunshine Rd, west of Fiberglass Rd.

Crossing #: 814980L - Sunshine Rd, west of Chrysler Rd.

Crossing #: 814976W - Funston Rd., west of Chrysler Rd.

Crossing #: 814973B - Funston Rd., east of 7th St.

Donovan east of Fairfax Trfwy - added in

Compile list of all railroad crossings and note any maintenance needs.

Restaurants, Convenience Shops, Gas Stations.

Hike & Bike Trails
Downtown KCK on 7th, cut over to Brinkerhoff, connect to US69

Kaw Point Connector to Fairfax Tfwy to Kindleberger to US69.

B25 Bomber/Landing Craft Tanks/Other History

B25 Bomber Museum or Memorial, possibly include Landing Craft Tanks and other history.
Kaw Point Park
Kaw Point Park Steps to river edge

Request no special use permits, etc for residential zoning.

Limit amount can be increased in a year.

Reducing Mill Levee

Fairfax Workforce Training Proposal
Estimated Length of Project
5+ years

1 - 2 years

3 - 4 years

1 year, ongoing

ongoing

2 months

6 months

ongoing

1 - 2 years

2 months

1 year

1 - 3 years

5+ years

5+ years

3 - 5 years

3 - 5 years

5 years

2 - 3 months

6 months

6 months

1 year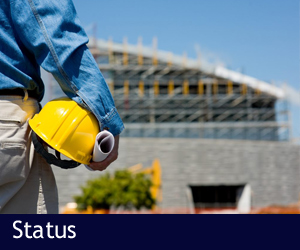 Study being conducted by UG. Follow-up will be 1/19.

Part of the Storm Water Master Plant Study. Est. completion is 1/19.

11/27/18: Steering committee meeting with Gould Evans

11/18 Codes Ambassadors to visit Fairfax business with Codes Education flyer.

11/18 Property owner is maintaining their property

11/18 Need to determine who owns various property in Fairfax that is UG, UP or FDD

11/18 Codes paperwork to be filed

11/18 Fencing has been removed, Greg Talkin will follow-up on other code issue.

UG conducting study / will be ready on 12/18

9/18 all lights repaired.

9/18 Inlet 031-742-ns was inspected and is in a state of collapse and that a work order will be issued to construction for repair.

Study being conducted. Will be completed by 1/2019.

FDD will have report provided along w/ funding plan in 12/18.

12/2018 being reviewed between UG and UPRR

6/2018 UG conducting study to be completed by 12/2018.

1/2019 to be discussed.

6/2018 UG researching and will report back 1/2019.

To be discussed with committee. Follow up 1/2019

9/2018 will discuss ideas and others to involve in discussion. Follow-up 1/2019.

6/2018 UG will look at having steps installed.

Completed 9/2018. This is now part of the Northeast Master Plan

Work with KCK Legislative Committee and lobbyist to propose new legislation to protect property owners from more than 10% property tax increase in a given year

City reduced mill by 2, need to look at how to encourage others to reduce or hold.

6/2018 presented at FIA June luncheon. Will contact FIA businesses individually for feedback.
The Lewis & Clark group will be there to provide a historical reenactment of camping at Kaw Point Park during their expedition!
The B-25 Bomber History Project group will be there to fill you in on the history of the B-25 Bomber being built in Fairfax during World War II!
A photo booth will be available for you to take fun photos and share with friends!
And each attendee will receive a special commemorative poster you will want to hold on to!
Look forward to seeing you there! More info, please go to fiakck.org

FIA also has its own new Facebook Page! Please like us on Fairfax Industrial Association!
THANK YOU TO OUR FESTIVAL SPONSORS!
THIS EVENT WOULD NOT BE POSSIBLE WITHOUT THEIR SUPPORT!