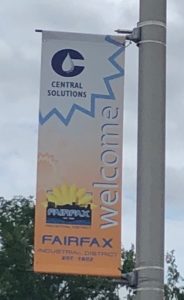 Great news! Our Fairfax Banners are now up and proudly flying in our district. Special thanks to Chris Nobrega of Central Solutions for designing our new banner! These banners will hang for 2 years. So in 2020, if you missed your opportunity to have your own banner, you will have that opportunity again at that time.
Also, special thanks to BPU, Capital Electric and Mark One Electric for hanging all of the banners!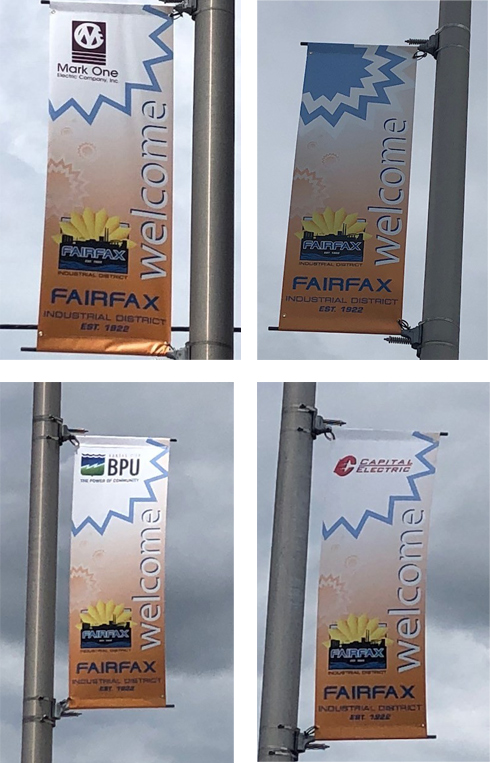 Thank you to all the businesses that sponsored a banner(s)!
BPU
Bank of Labor
Capital Electric
CE Distribution
Central Solutions
CertainTeed
Emcor Services
Exide Technologies
Fairfax Drainage District
Industrial Lumber
Kansas Gas
KC Abrasive
KCK Chamber
KCK Community College
Kraft Tank
Lippert Mechanical
M Quinn
Mark One Electric Company
Neff Packaging Systems
Phoenix Metal
Reardon Pallet
Rose Design
WYEDC