On September 12th, we had our monthly luncheon with Teresa Hamilton, Executive Director of Giving the Basics. Click here to view that luncheon video.
With donor support, Giving the Basics provides the necessities of life, not covered by government assistance programs, that most people take for granted such as laundry soap, shampoo, deodorant, toilet paper and other personal care hygiene products.
Teresa shared some insight into this wonderful organization and provided a guided tour for attendees. This also served as an official kick-off for a collaborative donation drive in the Fairfax district.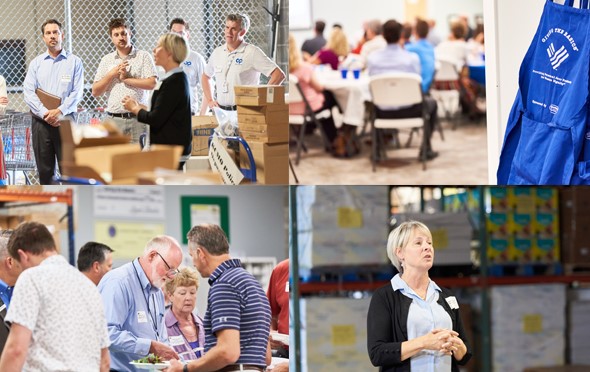 FIA Drive Results
The Fairfax Dignity Drive was a huge success! Thank you to our businesses that participated!
Here are the results from this drive:
American Equipment: $100 cash donation & 234 items collected in product drive
Baader Linco: 5,777 items collected in product drive
CE Distribution: $250 cash donation
ErgonArmor: $187 in kind donation of 55 gal drums
Gus's Fried Chicken: 50 items collect in product drive
KC Abrasives: $150 cash donation
McCray Lumber: 1,032 items collected in product drive
Midwest Sign Company: 200 items collected in product drive
Neff Packaging: $5,000 in kind donation of packaging items
Plastic Omnium: 1,755 items collected in product drive & team volunteer event
Republic Services: 1,560 items collected in product drive
XPO Logistics: 165 items collected in product drive
Total Cash: $500
Total In Kind: $5,187
Total Items: 10,583
Get Involved: SIGN YOUR BUSINESS UP FOR OUR Fairfax Dignity Drive!
You can do a drive or volunteer any time. Donations are always needed.
More FIA businesses are scheduled for product drives this year! This is a great way to give back to your community at your place of business. Most needed items include bar soap, laundry detergent, toothpaste, deodorant, lotion, toothbrushes, shampoo, feminine products and conditioner. Click here to set up a drive. You can also make a cash donation (click here) which Giving the Basics can use to purchase 3x the amount of products thru their vendors. Make sure to notate on on either drive or cash donation you do that you are with the FAIRFAX group so they can keep track.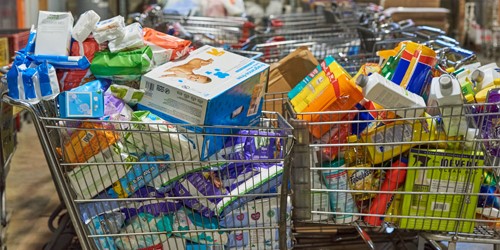 Once you're registered, Giving the Basics will drop of a barrel at your business, making it a really easy for anyone to give back to the KC community. Giving the Basics will also track collections from all participating businesses and we will announce the results via email. Let's show our support to those in need!
Thank you all for your generous spirit!