Friends of Kaw Point Park has received a $5,000 Stormwater Quality Education grant from the Unified Government of Wyandotte County and Kansas City, Kansas for a riparian restoration project at Kaw Point Park. The riparian restoration project funds will go toward a consultant to recommend and procure native plants, shrubs and trees, some of which were at the park in the early 1800s. The Unified Government will remove invasive bush Honeysuckle and volunteers will plant and maintain the riparian restoration project in the park.
Have a Green Thumb? Get Involved this Weekend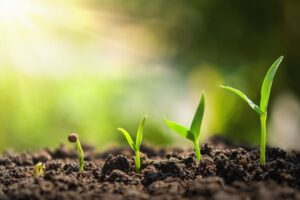 Volunteers are needed to assist with this project on Oct. 3rd, 10th and 17th from 9AM to noon. Given that plants will be delivered for the Oct. 3rd event, they will want to get as many planted that morning. Friends of Kaw Point Park will hold a ribbon cutting and tour for the public on October 24 at 10am.
If you would like to volunteer, email them at friendofkawpoint6@gmail.com.