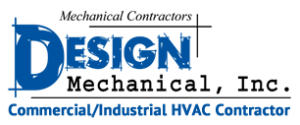 Address
100 Greystone St
Kansas City, KS 66103
Description
KC's leading HVAC / Refrigeration Mechanical Contractor with over 150 service technicians to serve your commercial / industrial HVAC / Refrigeration equipment needs. No project too small or too large! We provide installation, retrofit, replacement, service and maintenance 24 / 7, 365 days per year.
Address
3125 Brinkerhoff Rd
Kansas City, KS 66115
Description
EMCOR Services Fagan provides comprehensive mechanical and plumbing contracting, fabrication, and maintenance services. Specializing in design/build and value engineering, we offer pre-construction services and construction capabilities that encompass virtually any project from standard to fast-track, regardless of size or complexity.
When service is required, our highly experienced, highly trained technicians are available 24/7/365 to keep your systems running smoothly, safely, and reliably, and for maximum convenience, we tailor our service agreements to your specific business needs.