If you took part in this year's festival, you can appreciate the value of the B-25 Bomber as it took to the skies in an exclusive flyover. At the same time, the spirit of Rosie the Riveters was celebrated at this year's festival.
As a follow-up, KMBC featured this news segment on Veterans Day, celebrating all those who made this historical plane a reality and defined the Fairfax community.  
B-25 History Project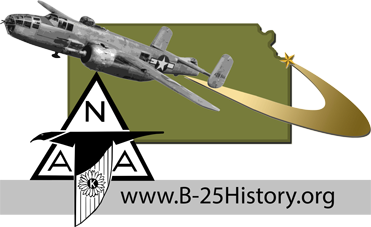 In keeping that spirit of the B-25 alive in Kansas City, the B-25 History Project continues to preserve the rich history of this plane and how it shaped our district. There are many benefits to membership of this non-profit organization, including the opportunity to assist with the preservation and honoring of B-25 history, receiving a digital newsletter published several times yearly and special notice of projects and events.
There's a membership package for everyone. Click here to learn more. 
Looking to promote your business with the B-25 History Project? There are also corporate sponsorship opportunities. Click here to learn more >>
You can also contact Dan Desko by clicking here.